Hi I'm Tanya Francois, here to help you manage your anxiety
I have a lot of titles: registered counsellor, hypnotherapist, holistic coach, acceptance and commitment therapist, life coach, and more.
The important part is that I help introverts like you to build self belief and overcome anxiety, fear and doubt.
Through 1:1 sessions I'll help you reconnect with your authentic self and reach your potential in life, work and relationships.
I'm also an introvert who used to experience anxiety
So I know how it feels when doubt, anxiety and fear take over. My inner critic was loud, and it was exhausting.
As a result, I turned to alternative therapies and found a way to balance and improve my own wellbeing. I soon developed a passion for yoga, meditation and natural therapies.
I was amazed at the results I was getting in my own life. I had more confidence. I was motivated and got better at controlling my thoughts. I started to put myself first (that was a real game-changer).
This led me to explore how I could use these therapies to help other people. I went on to study counselling, life coaching, yoga and energy therapies.
A custom blend of therapy techniques, to suit you
During counselling sessions, I incorporate a blend of hypnotherapy, talking therapy, yoga, mindfulness and Reiki. Some of the techniques we'll do together in our private sessions, and I'll give you techniques you can practice as a daily routine and whenever you feel anxious.
I have a long list of qualifications (which you can see below). Most importantly, this means I can combine a broad range of techniques to suit your preferences, and your specific situation, because you are unique and wonderful (and if you don't believe that, I will help you believe it about yourself).
Ready to overcome anxiety and feel more confident? Book here.
My Aim
I'm here to give you the skills to overcome your limiting beliefs and reconnect with your authentic self.
And since you're an introvert, it's possible that you've been trying to squeeze yourself into a persona that other people expect of you, rather than being who you really are. This is holding you back and, when you're ready, you can start living in alignment with your values.
Learn to be you. Authentically and unapologetically you.
Right now, you're experiencing anxiety and fear of change, and that's OK, because it's temporary. I'll help you move through this uncomfortable stage until you have a deep connection with yourself.
Gentle Therapy Style:

 
I'm an empathetic, calm and relaxed therapist. Rest assured, I'm not a "rah rah" therapist, because that's not me and I understand that approach doesn't work for everyone.
My approach is flexible, intuitive and insightful, and a little bit spiritual, but on a practical level.
I bring all these approaches together to create a practical workable action plan for my clients. I believe it's about seeing my clients for the unique and amazing people they are.
That's why I use a combination of therapies to give you a personalized therapy program, so you can get the best results from my services.
This style of Counselling and Therapy is a perfect match if you:
Often feel anxious, fearful or doubt yourself
Feel stuck, frustrated with life and what to make a change
Perhaps you practice mindfulness, or have heard about the idea and have some interest in knowing more
Care about living in alignment with your values
May have experienced an internal voice known as the 'inner critic'
Describe yourself as an introvert; needing time alone and to recharge your energy
Sometimes feel a bit lost and that your life is out of control
Might have an interest in spirituality and practice it in you own way
Have a dream that you want to pursue, but you hold yourself back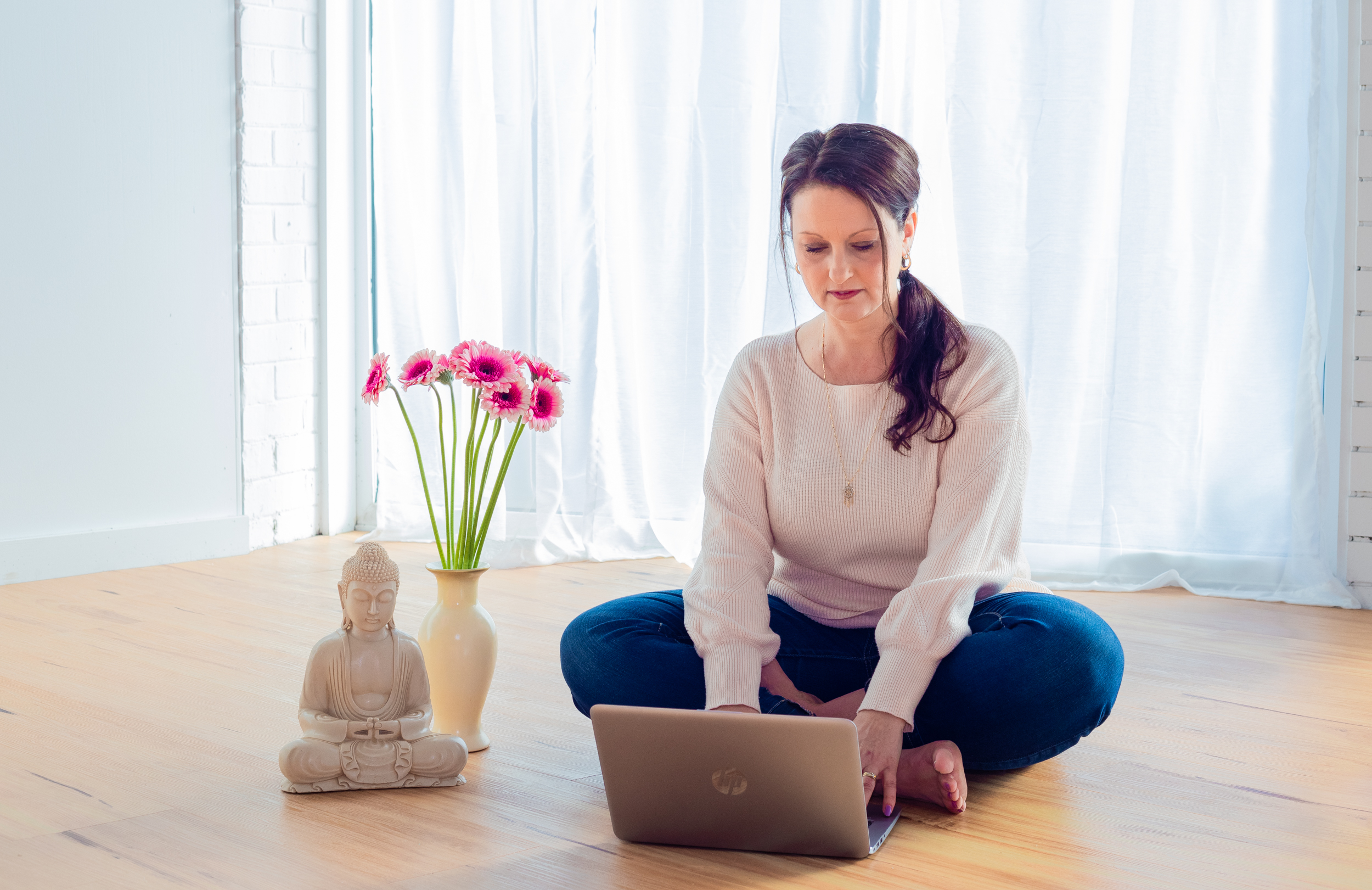 Professional  Qualifications 
Diploma of Clinical Hypnotherapy and Psychotherapy 

Diploma of Counselling

Certificate IV in Life Coaching 

Diploma of Holistic Counselling

Certificate Neuro-Linguistic Programming (NLP)

Acceptance and Commitment Therapy (ACT)

Acceptance and Commitment Therapy for Anxiety and Depression

Diploma of Hatha Yoga

Diploma in Mindfulness

Certificate in Thought Field Therapy Algorithms (TFT)

Certificate Emotional Freedom Technique (EFT)

Reiki level 1 and 2

Bachelor of Early Childhood
Professional Membership
Still need more info? (Don't worry, I'm someone who likes to get all the facts first too). Book a no-pressure 15-minute discovery call.