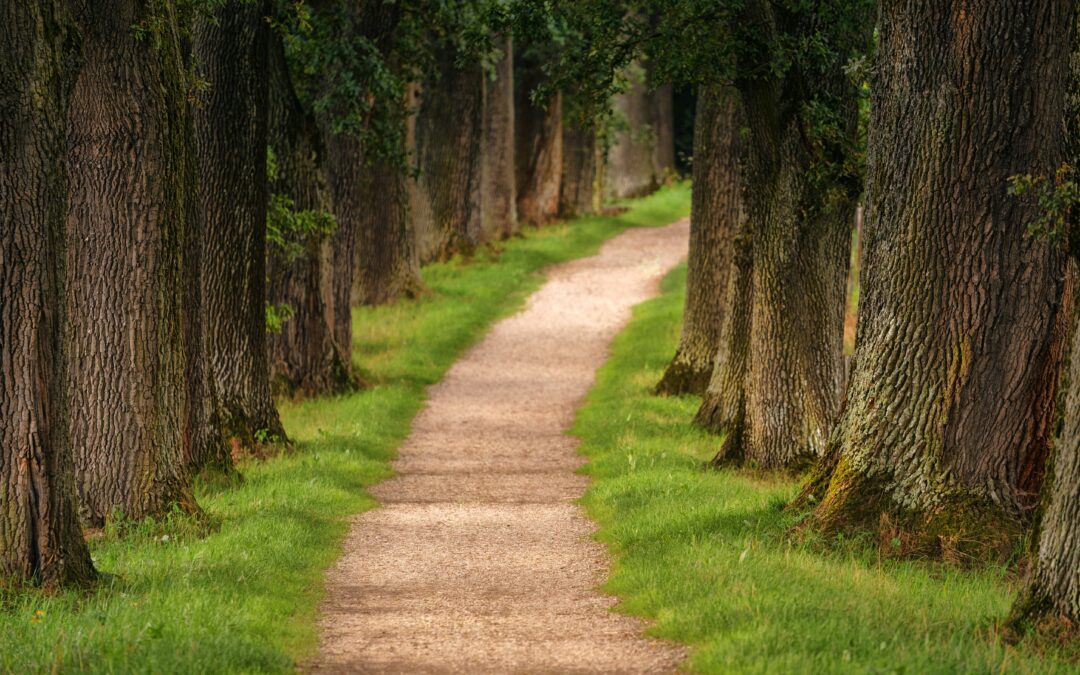 The Pathway of Change
(A guide to navigating change in your life)
At one point or another, we need to walk the pathway of change.
Change is never easy. I will admit I never enjoy change. I like it when things are predictable and I have a plan.
I will confess I like to feel I am in control.
Our world has gone through a massive change and so many have felt the impact on a global scale.
When we experience change, it feels scary and unstable. The mind likes to keep us safe. It will often bring up thoughts that fill us with fear. Not helpful! but the mind thinks it's doing a good job at keeping us safe from harm. The mind likes to keep things familiar and predictable. The reality is most of us like to have some predictability in our life.
When a change in your life occurs, how do you manage it is the question.
Change is like walking down an unfamiliar pathway. We are met with an uncertainty of where it will lead, we may encounter detours, and we are not too sure of what we will encounter along the way. Deep down we hope the change will lead to something even better in our life. Yet, that uncertain voice inside of us will present all the "what-if scenarios". We like to be prepared and have a plan in case something goes wrong.
While we are walking the pathway of change how do we navigate the array of feelings and thoughts that come up?
Here are three practices that can help you with navigating change in you life
1. Discover the resources you have within you
We all go through many phases of change within our lifetime. Reminding ourselves that we have been through change before. Think for a moment about who you are today. All the changing versions of yourself, you have experienced over your lifetime.
A great way to recognise what changes you have been through is to look back and think about all the changes you have gone through .
Take out a piece of paper find a quiet place and allow 15 minutes to create your change list.
Write down a list of all the changes you can think of that you have gone through up until today.
From the list look at the item think about either the lessons or the resources, you have gained from that change. There will be a mixture of positive change and change that may have difficult for you. Even from change that was difficult, some of the great's lessons emerge. It can feel tough when you are going through change. But once you're on the other side you have learned and grown from the experience.
That's why this practice is so powerful. It reminds us that even in difficult circumstances. We raise to the challenge and get through the change. We have the resources within us we have been through change before and we survived.
2. Opening up the change.
The more we resist change the more difficult we make it for ourselves. While we know this on a conscious leave, we still seem to love to resist change. We want to stay in our comfort zone where it is familiar and safe. But change is enviable. Everything changes no matter how much we want to keep it the same. Life is constantly evolving, let us make it easier on ourselves by opening up to change. Being open to change allows us the grace to be present and to feel what is coming up.
Sit with the feeling and allowing the feeling to be there. It may feel uncomfortable. But have you noticed the more you try and resist the more uncomfortable the feeling becomes? Try allowing the feeling to be there. Bring your attention to the feeling and breath into it. Then allow yourself to open up to the feeling, without pushing it away, allow any feeling to be there as it is. Without pushing or fighting. Continue to observe any sensations you feel. If the feeling changes that is ok. If it doesn't change that is ok also. The goal here is not to get rid of the feeling. The aim is to allow the feeling to be there.
You may be asking what the point of this exercise is if you feel uncomfortable. This exercise is about showing you that uncomfortable feelings can arise within you. But, the more you push and try to get rid of them, the more uncomfortable and challenged your feelings. Through this struggle with feeling, you make the change more painful for yourself. By allowing the feelings to be there and being with it. You eventually drop the struggles with the feeling. You open up to and make room for the feeling. You're making life easier for yourself. By allowing yourself to be open and flow with the change without resistance.
3. Show yourself compassion
One of the most important practices, when change happens, is to show compassion. Be kind and gentle with yourself. Take care of yourself. A simple way to show yourself compassion during times of change. Is to use compassionate hands practice.  Take your right hand and place it over your heart. Place your left hand on the upper part of your stomach. Imagine your hands are filled with loving compassionate energy. As you hold yourself with these compassionate hands. Allow yourself to take some slow deep breaths. You may want to repeat to yourself " I am okay"
This practice can be used anytime you need to show yourself love and compassion, during challenging times.  (I have recorded a guided practice for this here 
Change within our lives is enviable. Things will change around us and within us no matter how much we want to hold onto the way things are. As you walk the pathway of change remind yourself. You have resources within you, you have been through change before. Resisting change makes, it is more difficult to allow yourself to open up to the feeling. The most important thing to remember is when you experiencing change, hold yourself with love and compassion
If you need more support with the change you are experiencing in your life please please get in touch with me or have a look at my work with me page. I would love to support you during this time.
[et_bloom_inline optin_id=optin_5]